3 Reasons to Invest in a Spa This Holiday Season
A spa is the perfect purchase for the holiday season. Here's why!
They Fit All Sizes and All Budgets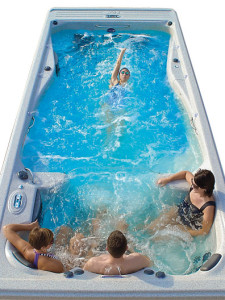 Whether you need a spa for two people, or one big enough for 10 people, there's a model for you. As long as you have about 60 square feet of space, you have enough room! Even if you want the perks of a large swimming pool, you can opt for a swim spa instead and still get everything you need in a small space.
Competition among brands and efficient manufacturing procedures means you can get your own spa for an affordable price. With high-end features available at lower price points, it's the perfect time to buy.
Open All Year Long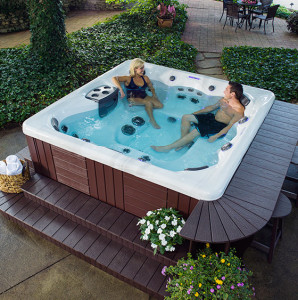 When you own your own spa, you don't have to abide by inconvenient hours or season when it's closed. It's your spa, and you control when you use it. No matter what climate you live in, you can use your hot tub year round. In fact, sitting in a warm, bubbly hot tub in the winter is when many owners enjoy it the most!
Whether you are soaking to get relief from aching muscles and joints, reducing your arthritis pain or recovering from a surgery, your hot tub with the high quality Jets and massage features will help reduce inflammation, make you sleep better and reduce your blood pressure and thus your risk of heart attack and stroke. If you are swimming in your swim spa daily, or just walking or rowing against the current you will see your muscles becoming more toned and those stubborn pounds finally coming off your body! This will reduce the pressure on your joints and help you sleep better and gain more flexibility and muscle tone which is critical as we all get a little older each year.
They're Easy to Maintain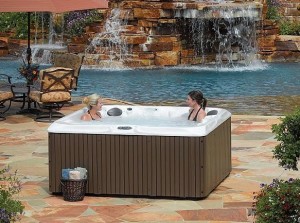 New technology makes just about everything in life easier, including hot tub maintenance. It takes just a few minutes a week to keep your water clean and clear, and automated systems will do a lot of the cleaning for you.
So what's keeping you from taking the plunge? Stop by our showroom or give us a call today and help us make your holiday dreams a reality.