Backyard Summer Eats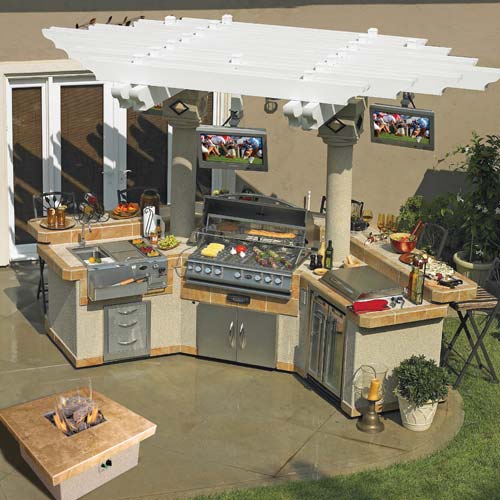 One of the best things about summer is enjoying meals in the backyard. Whether you're hosting a party, serving a family meal, or just enjoying a fun seasonal snack, eating outdoors is one of the joys of the season.
So this year, embrace it!
Try some of these ideas – maybe you'll find a new family tradition!
Breakfast in the Backyard
For something fun and unexpected, serve breakfast outside on a lazy summer weekend. It's okay to keep it simple – everyone will love it. Pancakes are a great choice and easy to make for a crowd. Serve 'em up with a delicious fruit salad and plenty of syrup – breakfast is ready.
Grilling Favorites
Honey Chicken Kabobs make a delicious main dish. Marinate the chicken and veggies overnight in your refrigerator for the best flavor. Add any of your favorite vegetables to the mix. These are delicious with Classic Rice Pilaf, or maybe some whole grain rolls from your local bakery. Serve with a fresh tossed salad and iced tea or raspberry lemonade. Yummy!
Of course, traditional barbecue fare is always a crowd pleaser.
Make your favorite burgers or try something new. BBQ chicken is great with baked beans, potato salad, slaw, and grilled corn. Be sure to have plenty of napkins handy – the best BBQ is messy, messy, messy!
Cal Flame grills are the best in the business! We can set you up with a custom Cal Flame grill island!
Dessert
From Strawberry and Cream Popsicles to classic Pudding Pops, frozen treats are a guaranteed hit. Purchase some ice cream sandwiches, individual ice cream cups, or other frozen treats from the supermarket.
Enjoying the outdoors is a summertime tradition. Including your favorite foods is a simple and easy way to elevate that experience we all love.