Plan the ultimate backyard movie night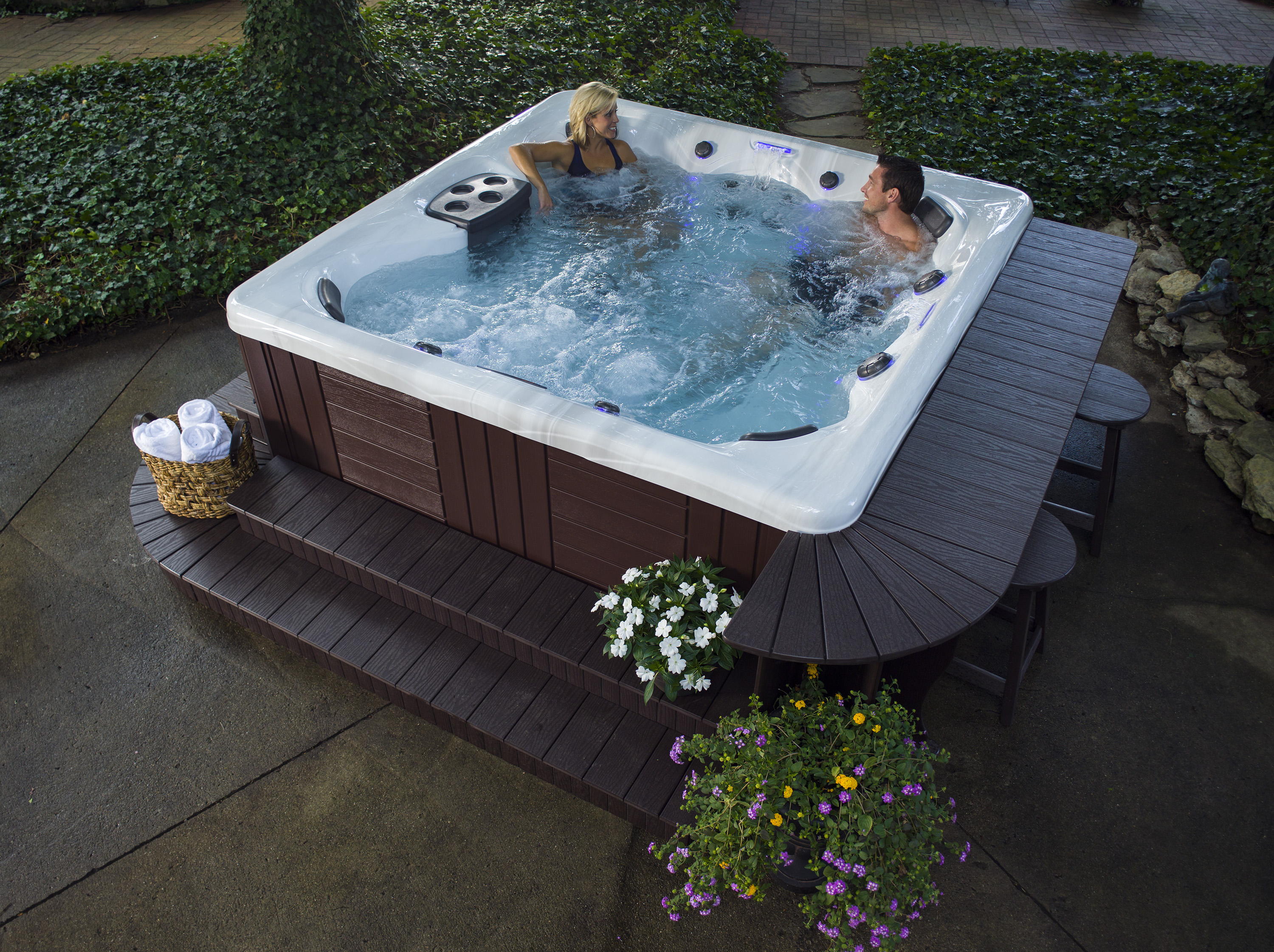 There are a lot of things that make living in New Mexico pretty amazing – but one of the best is our fall weather. While hosting weenie roasts and making s'mores in your backyard fire pit are fun, and star-gazing from your patio or deck is always relaxing – there's a new trend in backyard entertainment that's just perfect for desert fall nights: a backyard movie theater you can enjoy from the comfort of your
hot tub
! It sounds like a big project, but it's actually easier than you might thing to get started. You can create a backyard theater to fit most any space, and most any budget. Here's how:
The Screen
A movie theater isn't a movie theater without a screen. Some people temporarily fasten a plain white bedsheet to the back of their house (cheap and easy!), or stretch it tightly between upright posts specially constructed for the purpose. You can also purchase outdoor-safe screens in a variety of sizes, and even inflatable screens – these are perfect when you want a good, reflect screen surface but don't have the space for a more permanent solution.
The Projector, Sound and Playback System
You can spend a few hundred to a few thousand on a projector. But you can get excellent results for your hot tub backyard movie theater with a projector on the lower end of the range. A quick online search will yield a lot of results. Be sure to read the reviews for honest feedback from people who've purchased the system before you. For sound, you have a range of options, too. Smaller, inexpensive speakers can still provide great sound quality – or you can "go big" with a full surround sound system. The choice is yours. You're also going to need a system to get that movie to the projector. Gaming consoles are portable and work really well for this, as do streaming movie players. Just be sure whatever components you choose, they're all fully compatible.
Now you're ready to settle into your hot tub – if you'd like to entertain a crowd for movie night, maybe one like this from the Master Spas Twilight Series – and enjoy the warm water and hydromassage while you watch a new movie or a family favorite. Just make sure you don't drop the popcorn!