Staycation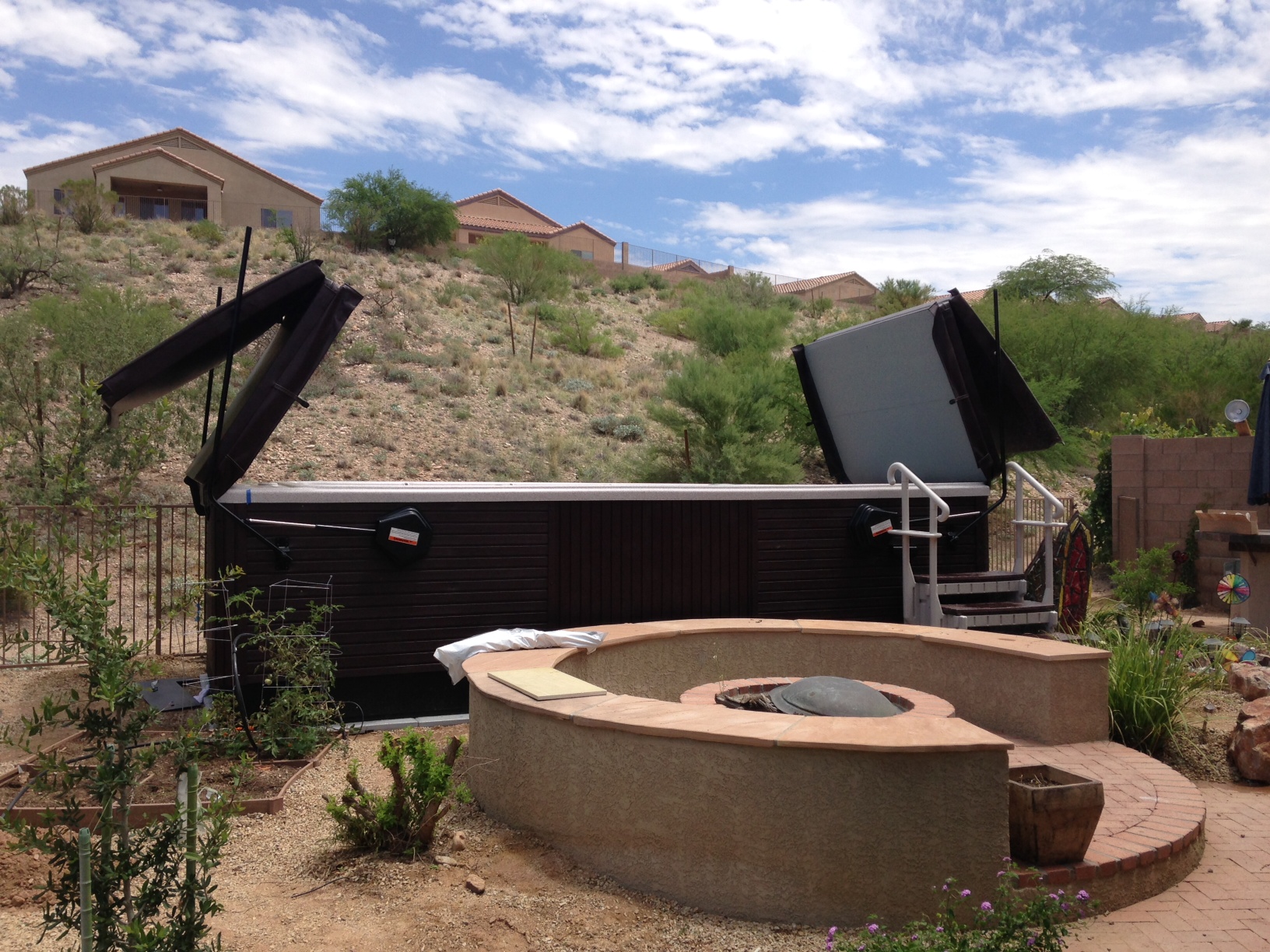 Most folks are so busy looking beyond the horizon that they overlook the beauty and potential of the immediate. Exacerbated by handheld internet connectivity and social media, most people have this sense that there's always something better, something more entertaining just around the corner, or further afield.
Don't take for granted where we live. There is such beauty and splendor right here in our own backyard. Likewise there should be in your actual backyard!
We are advocates of the staycation. What's more, we are staycation experts!
Here's our brief synopsis of what could make for a wonderful Las Cruces weekend:
Kick things off on Saturday with a hike or horseback ride in the mountains. Then head back home, fire up your Cal Flame grill, lay all of your preparations out on your grill island, and exhibit your grill mastery for family and friends.
After food and libations, climb into the hot tub and feel any soreness melt away.
Wake up on Sunday feeling refreshed. Hop into your pool or swim spa for a morning workout. Detox afterwards in your sauna and emerge feeling revitalized.
Are you lacking any or all of the above-mentioned staycation necessities? Come on down to the Pool Tech Plus showroom. We are experts in backyard aquatics and family fun.
Whether you're interested in a Michael Phelps Signature Swim Spa, a Cal Flame Grill Island, a Splash Pool, or all of the above, we'll be glad to help you outfit your yard with the leisure products you need to turn everyday into a staycation!
Tags: las cruses cal flame grill, las cruses grill island, las cruses hot tub, las cruses sauna, las cruses splash pool, las cruses swim spa, las cruses weekend, michael phelps swim spa, pool tech plus cal flame grill, pool tech plus grill island, pool tech plus hot tub, pool tech plus sauna, pool tech plus splash pool, pool tech plus swim spa, swim spa