Arctic Blue® Algae Protector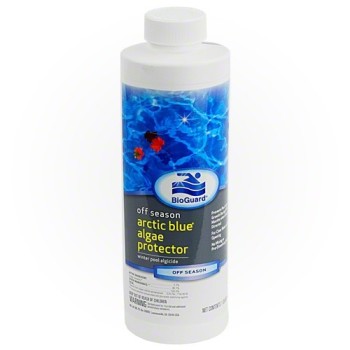 Arctic Blue Algae Protector prevents the growth of all types of pool algae during the off season months. Formulated for use in chlorinated or brominated swimming pools of all surface and filter types.
Prevents pool algae growth during winter months when used as directed
For clear water at spring opening
No mixing or pre-dissolving needed
This product is part of the BioGuard Off Season Category.