Arctic Blue® Winter Kits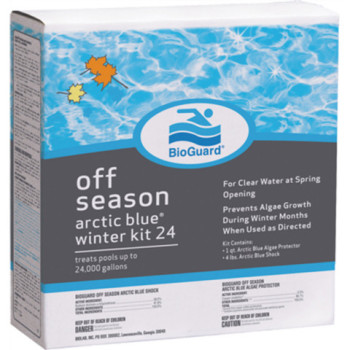 BioGuard's Arctic Blue(r) Winter Kits are designed to provide superior protection while your pool is winterized. The kits are offered in two convenient sizes. The first kit will treat 12,000 gallons of pool water and the second will treat 24,000 gallons of pool water. Each kit contains a Winterization Guide and $8 in coupons for BioGuard products.
Each kit contains:
Arctic Blue® Algae Protector
Arctic Blue Shock
Winterizing instructions
Valuable Coupons
This product is part of the BioGuard Off Season Category.