Burn Out® 35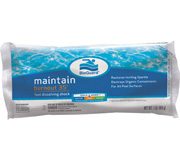 Burn Out 35 is designed for all pool types. This is different from many other chlorine shock products because it dissolves almost instantly and does not affect calcium hardness. That means Burn Out 35 won't cloud water and is ideal for hard water areas.
Restores inviting sparkle
Destroys organic contaminants
For all pool surfaces
Burn Out 35 should be used with these BioGuard Care Systems: 3-Step and Once-A-Week 3-Step.
This product is part of the BioGuard Maintain Category.