Sparkle-Up®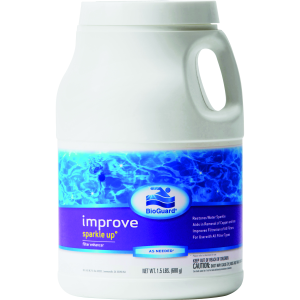 Sparkle-Up restores water sparkle and keeps pool water clear by assisting the filter with removing tiny particles of suspended dirt, plaster, dust, dead algae, etc. It also absorbs metal ions to help prevent staining on pool surfaces.
Restores water sparkle
Aids in removal of copper and iron
Improves filtration
For use with all filter types
This product is part of the BioGuard Improve Category.