Winter Floater WP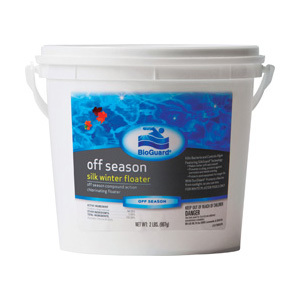 The Silk Winter Floater WP's unique design keeps two 1/2 lb. chlorinating silk sticks well below the winter cover line to provide long-lasting, continuous chlorination during the winter months. For white plaster pools only.
Now with SilkGuard
Ideal for white plaster pools only
This product is part of the BioGuard Off Season Category.