What Swimming Pool Size is Best?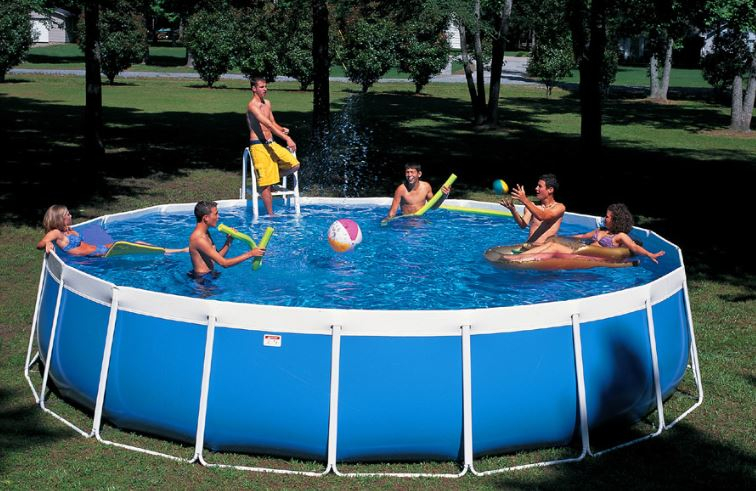 You can't go wrong with adding a Splash Pool to your backyard. They continue to serve as the industry standard by offering more shapes, sizes, and depths than any other above ground pool seller in the market. It's common for pool buyers to find themselves at a standstill in the pool-buying process as they decide which swimming pool size is best for their family. Don't fret. We want to help. To get a general idea of the size and depth of pool that will work best in your backyard, you want to ask yourself a few questions.
Who will use your pool the most?
Knowing your main above ground pool users will give you a better idea of what your pool capacity should be. If you have young children who aren't quite so tall yet, the
SuperPool
 (rectangular), 
Omega
 (circular) and 
TitanPool 3
 (both shapes) are all 4 feet deep. If mostly teenagers and/or adults will be using the pool, then consider the 5 foot deep 
AlphaPool
 for the taller crowd.
The height of your users is not the only thing to consider; you also want to look at how many people will be in the pool together during most frequent use. If it's going to just be your family, then you may consider one of our smaller 9 or 13 foot wide models. But if your teens like to have their friends over frequently, or you enjoy hosting pool parties, then maybe a 17 foot or bigger model is better.
How will the pool be used?
Consider whether the people in your Splash Pool will mostly be using it for recreation, exercise, or both. If you plan to use it to swim laps for a great low impact workout, then you may want something a bit longer, such as our 9 x 41.5 foot Super Pool. If it will just be for playing with your kids, then our 20 foot Omega may be just right.
How much space do you have?
All of the other questions we ask mean nothing until you determine your available space for a swimming pool. We recommend that you measure your available space, noting that you'll need a two-foot perimeter around the actual size of the usable pool space for the Splash Pools' support system. Combine that with the above responses and we'll have a pretty good idea of what size Splash Pool will work best for you. Each of our Splash Pools comes in a variety of sizes. However, one of the things we specialize in is our ability to make a custom-sized pool to exactly fit your needs. We've made pools as small as 4 x 4 feet and as large as 108 x 312 feet. So, no worries. We'll be able to get you exactly what you need so you can soon be enjoying your new swimming pool.